Here a serial wrap of MASLOWs Pyramid TurnOver is presented ... (Click This Line)
~~~
The next image is the first one of a serial that sort of "pivotes Maslow Pyramid" into a "PiratesMyth" ...
Another articulation / meaning might be set on this "collapsing figure/event" to label the old pyramid to the Masculine Trick of Dominion and Domino ;-) (take it with pleasure?) and the NEW ONE to the Feminine Track of Ki-mone and Monads ...
Consider Monads as planetary beings who understand and walk the talk of "Having to Do" (replacing "Doing to Have") ...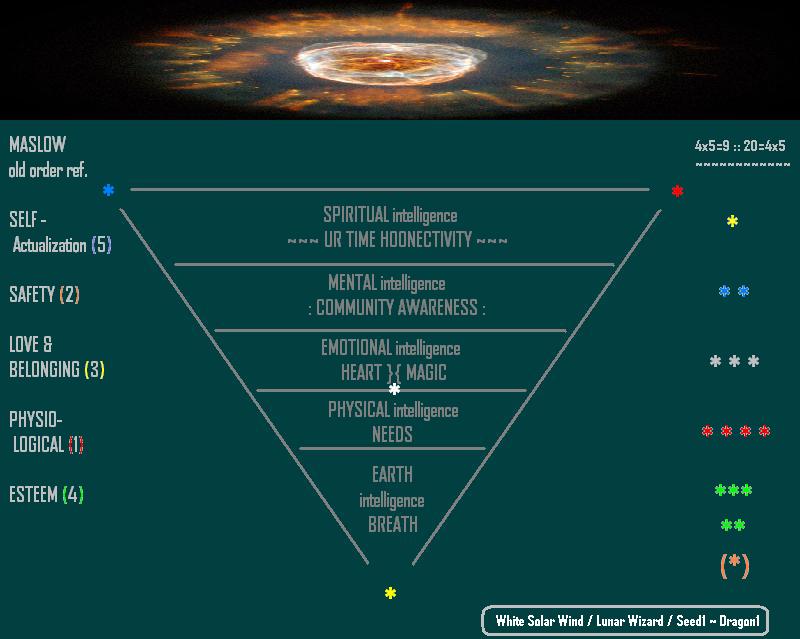 The decisive change is getting the ESTEEM level 4 from Maslows Perception towards level 1: BREATHING as MONADS everyday startup message to cherish and live by personal affirmed energies, orientations and references including the silence and the no'thing/k ... Lucky Strike all your cells and water them by your life-force instinctive intends' ;-))
The next list is next to the WRAP/CARTOON on top - to click ... here it is advised to click back by the given pager ...
Those pictures have some intend why they were created - that message is given in some chozen words to set the/a point ...